Guarantees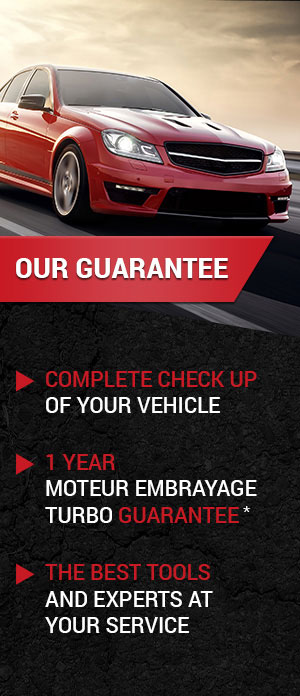 * Less than 2 years, less than 50.000 km
Guarantees
1 Year Engine-Turbo-Clutch Warranty UNIQUE IN BELGIUM! (Subject to conditions, namely : Less than 2 years, less than 50.000 km, dealership followed)
5 years warranty on the new chiptuning!
10 days "satisfied or refunded" warranty
Why choose AutoCarto Engineering
A complete diagnosis is made freely before implanting the modified mapping, to ensure the good condition of your car.
You receive a free power curve before and after reprogramming your car.
Our 1 year warranty for the engine-turbo-clutch is UNIQUE in Belgium! For vehicles of less than 2 years and less than 50,000 km.
5 year warranty on the mapping.
Free delivery of the modified mapping in case your dealer would have updated your vehicle.
AutoCarto Engineering has more than 10 years of experience.
We have the best equipment on the market
A four-wheel drive dynamometer of 1200Hp with a huge wind tunnel greater than 100.000m³/h.
A motorcycle dynamometer.
A wide range of tools dedicated to diagnostics.
We guarantee that your car will stay in the anti-pollution standards accepted by the technical control and within the tolerances allowed by the manufacturers.
Our engineers, technicians an mechanic are really passionate by their work. Always at your disposal to provide you the best advices and expertise systematically related to the properties and capabilities of your vehicule. We will never sell a product or a chiptuning that is inappropriate